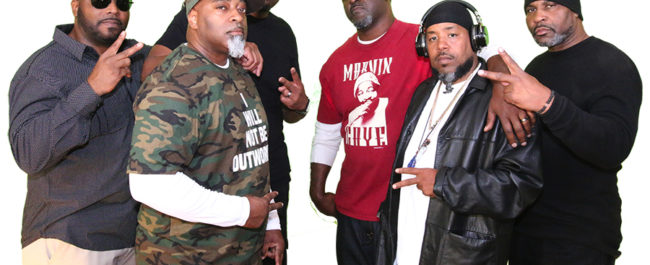 Black Drop Album Review: Los Angeles Standard Newspaper
The members of this South L.A. rap group grew up on old school hip hop, and they are creating new music based on that classic sound.
The golden era of hip hop was from about the mid 1980s to mid 1990s, and during that time West Coast rappers helped build today's most popular form of music. While the music has evolved over the years, one local rap group called Black Drop, who's members grew up on and still have a great appreciation for old school hip hop, are making the type of music that they like.
"We were complaining about the state of hip hop," said Skin Deep. "So we wanted to make the kind of music that we wanted to hear. We had the ability to do it."
The group is made up with Skin Deep, M.P., San Brown, Payback, Brotha Blink Boogie, and O The Real One, and they are all from South Los Angeles and Inglewood. They were all in high school during the golden era of hip hop, and they are creating a new rendition of older music.
Click here to read the full article.